Why Buenos Aires Greeter?
We offer the opportunity to volunteers, non-professional guides, knowledgeable about the city, to give a warm demonstration of the most typical and pleasant places in Buenos Aires that make us "porteños" proud. We offer you to know Buenos Aires in a different, cordial and safe way, from the hand of a friend.
Know us
We offer VisitorsWe offer Visitors
Have a friend in Buenos Aires. Make visits to special places of your liking. Organize visits, alone or accompanied by your family or group of friends, in a number of no more than six people. Receive free assistance without any limitation.
We Require VolunteersWe Require Volunteers
Love and pride for your city. Enjoy showing it. Interest in meeting people. We value knowledge of languages, culture and cordial treatment. Desire to cooperate voluntarily with our organization.
We create a tour to suit you!
We offer special, non-traditional tours, based on the visitor's themes of interest and the strengths of our Greeters. Buenos Aires has much more to offer us !!!
This is what those who have known us say
We really enjoyed our day with Flavia. It was a really great way to see the city and I especially liked learning about life in Buenos Aires from a local
Kim
MELBOURNE-AUSTRALIA
Thank you Cicerones ! We had a great time with Florencia. It's the second time we visit à city with a greeter and we will continu to travel with greeters
Mathieu y Virginie
FRANCE
We have to thank your organization for an unforgettable day in Buenos Aires. Eduardo was such a nice and polite guide that we really had a very good time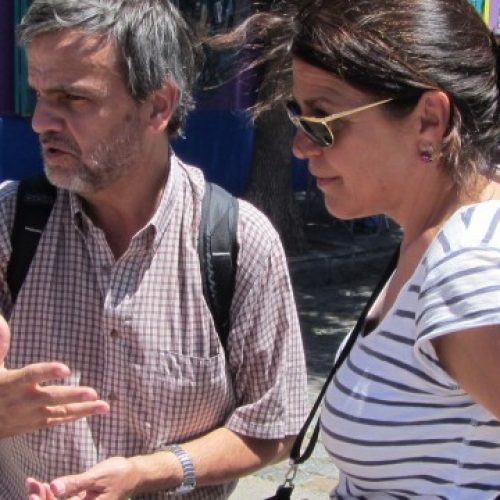 Günther
GERMANY
Contact us
Complete the following form and we will contact you shortly.