Enjoy Buenos Aires at the hands of a friend who will make you feel like a Porteño more of the city!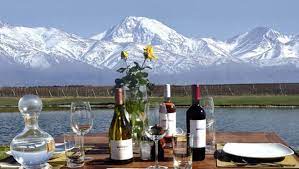 The most exquisite food, the warmest people, all from the hand of a friend. We offer you free visits to the major attractions of Buenos Aires, culture, tradition and fun in a safe and enjoyable way.
Buenos Aires is the gateway to the most impressive natural beauties of Argentina: Patagonia, the Pampas, the Andes, the North of Argentina and the Iguazú Falls.
We receive individual visitors or groups (up to 6 people with a Greeter), without distinction of sex, age, marital status, race, religion, creed or sexual orientation.
The personalized visits last approximately 3 hours (or more subject to the availability of the volunteers) in several languages: English, French, Portuguese, Italian, German, Russian, Hebrew, Ukrainian and Spanish.
They can visit typical places "highlights" or little known neighborhoods "off the beaten path", not included in the traditional tourist circuits, on foot or by means of public transport, according to the interests of the visitors and the possibilities of the volunteers, who will also be able to suggest which places to visit during the stay.
Cicero, non-professional guides
Greeters are non-professional guides who will be the friends we all wish we had, during our trips away from home.
Totally free service
The services provided are free for visitors, having only to pay for expenses, transportation, meals, tickets to shows, museums where the visitor decides to attend.
We look forward to your donations
Our organization depends solely on the contributions of benefactor partners and donations from visitors. We look forward to your voluntary donation, we will especially appreciate it.
Tours chosen by you
The visits are organized in small groups made up of up to six people with each Greeter and last approximately 2 to 3 hours to places that they agree, chosen by the visitors or suggested by the Greeter.
Contact us before your visit to Buenos Aires to live a different experience